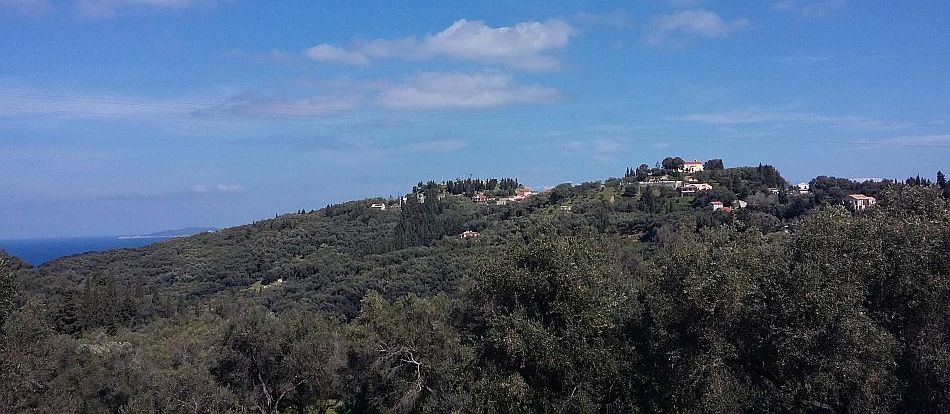 HOME AGIOS STEFANOS ARILLAS RODA ST GEORGES (NORTH) CORFU TOWN & SOUTH CONTACT US
Sidari is spread along almost three kilometres. Starting close to Velonades and Magoulades, uit merges into the centre of the resort (known as The Strip) before heading out towards Canal d'Amour, Melitsa and Peroulades and finally reaching its northern edge at Cape Dratsis. Logos and Sunset Beach. This popular destination offers a vast selection of bars, music bars, nightclubs, restaurants, tavernas, snack bars, international dining such as Chinese, Mexican and Indian, hairdressers, supermarkets, chemists and at the last count, five ATMs. Sidari has several areas of sandy beach with shallow water where you can hire sun beds, umbrellas, enjoy a variety of water sports, or even learn to water-ski. At nearby Peroulades you will find beautifully formed sandstone cliffs (Cape Drastis) and Logos Beach, the perfect place to enjoy the spectacular local sunsets. There is a regular bus service to the island's capital, Corfu Town, as well a daily bus to Kassiopi via Roda. A 24-hour taxi service is available from the taxi rank in the centre of Sidari. Below you will find a selection of businesses in Sidari promoted by Corfu Selections.
"We are all ready for our holiday in Sidari and would just like to say a big thank you for arranging everything. We are so glad that we came across Corfu Selections and will certainly use them for our annual trip to Sidari next year."
Trevor Clarke
Pre-order and hire your holiday extras online or by calling us. We can supply your holiday mobility needs with items including electric scooters, wheelchairs, etc. and baby items including cots, pushchairs etc - all of which can be delivered to your accommodation anywhere in Corfu. More...

Excellent value hire cars from a family run business conveniently situated in the centre of the resort. Free delivery to the airport, North and North West resorts. A professional and friendly service at local prices. A choice of models to suit all budgets. What better way to explore the island? More...


Corfu Animal Rescue Establishment

CARE has a small shelter near Sidari which offers a safe, secure sanctuary for local strays. CARE also operates a very successful castrating and neutering programme to help diminish the hundreds of unwanted puppies on the Island as well as arranging adoption, fostering and rehoming. More...